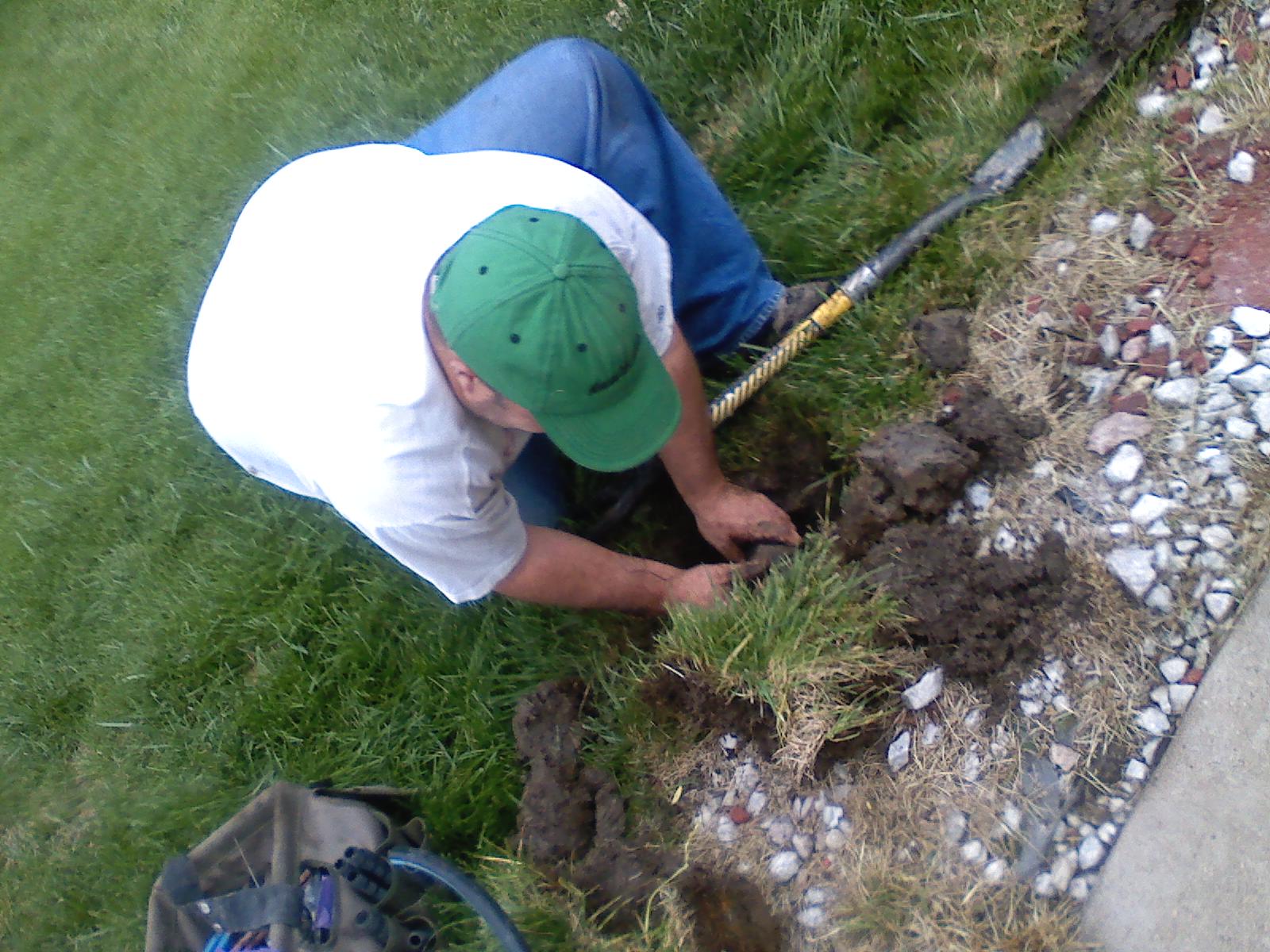 post sprinkler system installation repair restoration
PEAKVIEW IRRIGATION PROVIDES A COMPLETE PORTFOLIO OF SPRINKLER SYSTEM SERVICES. SOME OF THESE SERVICES LIKE REPAIR, RENOVATION AND INSTALLATIONS IN EXISTING LANDSCAPED AREAS MAY REQUIRE SOME RESTORATION AROUND THE WORK AREA. WHILE PEAKVIEW WILL DO THEIR BEST TO PLACE LANDSCAPE MATERIALS BACK IN PLACE, IT IS ULTIMATELY UP TO THE HOMEOWNER TO RESTORE THE GRADE AND LANDSCAPING AFTER SERVICES ARE COMPLETE.  BELOW ARE SOME TIPS TO GET ACCOMPLISH RESTORATION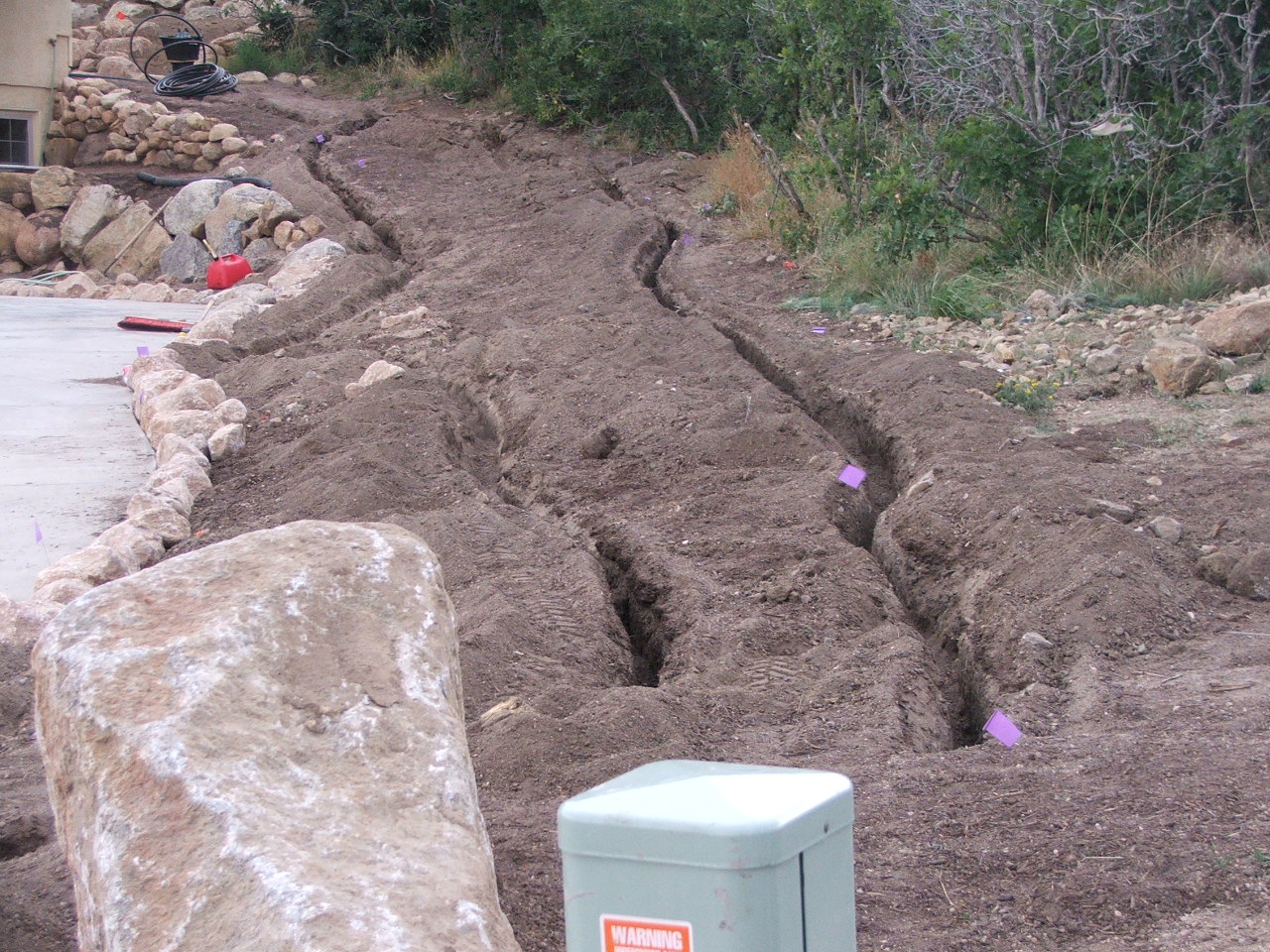 RESTORATION FROM INSTALLATIONS THAT REQUIRE TRENCHING LEAVE POTHOLES AND SEEMS CUT FROM OUR TRENCHER. TO ACOMPLISH A FLAT GRADE IT WILL BE NECESSARY TO ADD A SLIGHTLY HIGHER GRADE TO ACCOUNT FOR SETTLING. BECAUSE THE DIRT EXCAVATED FROM THE TRENCHES WILL BE LOW IN NUTRITION IT MAY REQUIRE SOME SOIL AMENDMENT  MIXED IT. BE CAREFUL NOT TO DAMAGE THE LINES OR PULL THEM UP WHILE WORKING IN THE TRENCH AREAS.
PEAKVIEW TYPICALLY RESTORES REPAIR AREAS BUT SOME UNEXPECTED SETTLING MAY RESULT IN UNEVEN GROUND. WATERING LIBERALLY CAN HELP ACCOMPLISH THIS AND ADDING SOME PLANTER MIX SOIL IN LOW SPOTS CAN HELP ALSO.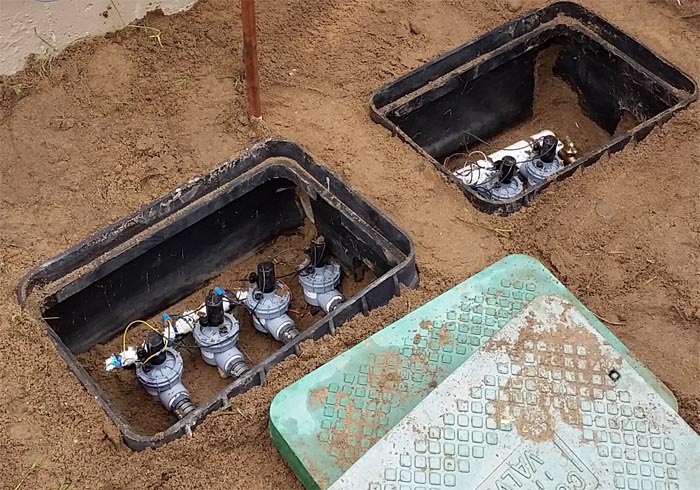 RESTORATION FROM FREEZE DAMAGE OR VALVE REPAIRS CAN LEAVE SOME UNSETTLED DIRT LEFT IN THE HARDSCAPES. HOSING OFF THE AREA CAN RESTORE THE CLEAN LOOK. OFTEN TIMES THIS AREA HAS BEEN DUG UP MULTIPLE TIMES AND WHILE WE DO OUR BEST TO KEEP ROCK AND DIRT SEPARATE, THEY MAY HAVE BEEN MIXED DURING A PREVIOUS REPAIR. IF THIS IS THE CASE SCREENING THE ROCKS AND REPLACING WEED MAT MAY BE THE ONLY CHOICE FOR THE HOMEOWNER TO RESTORE THE AREA.